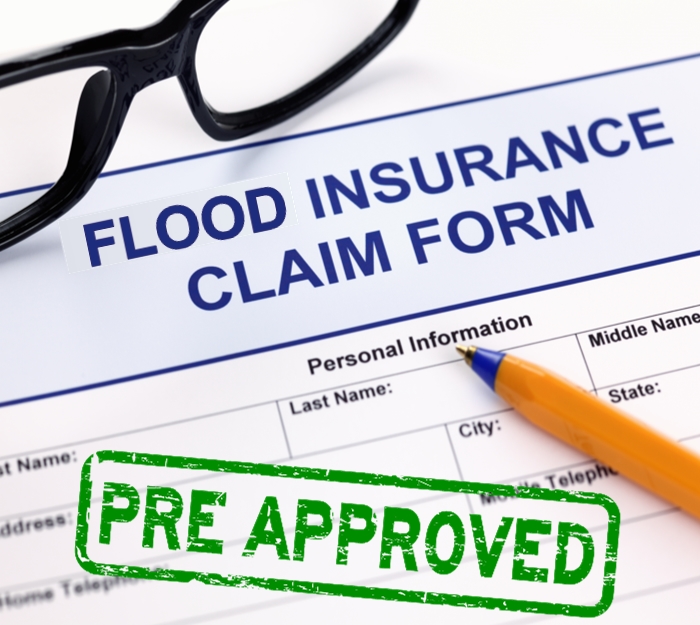 Is Flood Restoration Covered Under Insurance?
We are approved providers by all the larger insurance companies, please read on for the answer to that question.
With well over 25 years of experience in the water and flood damage industry we have dealt withal of the major insurers in South East Queensland for both home and business insurance cover on our customer's behalf.
In that time, one of the most shared questions we receive concerning flood damage insurance is "Am I covered under insurance?" In our encounters, we find that most people are covered under some form of insurance policy, even in the cases where property owners think they might not be.
With time being of the essence in home or office flooding, an immediate response is crucial to minimise the overall level of damages. Just like other industries, this one is no different in that insurance inspectors can take weeks for an initial visit so because of this, we can provide same day call outs and can offer assistance with your insurance claim/s to get a pre-approval to start on the first task of removing the water followed by cleaning and drying processes. This is a major step in helping to get your property back to normal with a much faster timetable.
We completely understand that you may be nervous about the situation, and likely to be worrying whether you are covered or not and also because a flooding incident was your fault. But you can relax in the knowledge that in most cases we find that any form of flooding is covered, even in accidental situations such as something like an overflowing bath or washing machine.
We understand the whole claims process, and therefore we know what documentary support the insurance companies require. We will also assist by providing reports to other relevant individuals or organisations including landlords (for rental premises), body corporates (for strata titled premises), mortgage holders, property managers, real estate agents and insurance brokers and any other relevant third parties. We're here to cut through red tape that appears in many instances and help reduce the stress in an already challenging period for you.
During our time in the flood water damage industry Water Damage Services Brisbane have dealt with many insurance claims and can provide you with the experience of our knowledge and give you valuable assistance when submitting your claim. Being an impartial company, our only concerns are to you and your property, and doing all we can as quickly as we can to return it back to 'pre-water damage' condition.
An important factor in our assistance with flood damage insurance claims is that we can carry out most of the communications with inspectors/assessors and correspond on your behalf while also acting as an intermediary between tenants, real estate agents and insurance companies.
We are well aware that insurance claims can take time and we will be there with you to keep on top of it all.
Upon arrival at your property, we will determine that any further flooding has been halted and then quickly assess what is required to seek approval from the insurers. This generally takes up to 30 minutes. We will then work through the process of the claim for insurance cover as follows;
Speak to you about your insurer and ask to view policies (if available)
We will then seek an immediate pre-approval from your insurers to commence removing all excess water
Once water extraction is underway we will do moisture testing and photos for documentary evidence of the extent of the damage suffered to the property and belongings
We will prepare an initial detailed report in accordance with the insurer's guidelines detailing the extent of the damage to property and belongings together what needs to be done to remedy the damage
We then forward all documentation to your insurance company
We will continue to liaise and monitor the progress of your claim remaining in full contact with you whilst continuing with the flood damage restoration process
All of our crew members are professionally trained technicians with many years of combined experience in all fields of water damage restorations and remedies equipped with the latest technology.
Please call us on 0428 200 471 for any advice about the services we offer. This a free quote and totally without any obligation whatsoever. We service the greater Brisbane region from Brisbane Northside to Brisbane Southside. If you are outside of our standard service region, we may still be able to help you. Please call us to discuss.